Today was one of those days where I just picked something at random to listen to out of my collection and had a "why don't I listen to these guys all the time(?)moment" . Today it was Thee Oh Sees album Floating Coffin. Thee Oh Sees are a little psychedelic, garage, at times even prog rock, weird, and generally fun. Hear is a song for you to check out.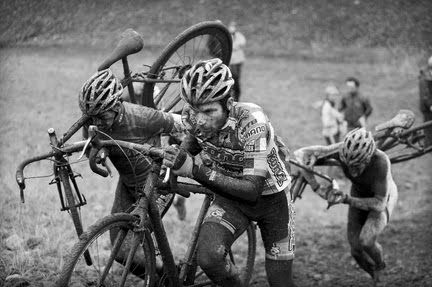 Cyclocross is something I always think about doing but never seem to get around to. The idea of racing regardless of weather and trail conditions on a bike with skinny tires is pretty cool. I'm really impressed with these rider's technical skill as well as their lung capacity. If you are not doing anything Thanksgiving morning this would be a fun race to check out.
Thanksgiving morning cyclocross racing! Great mix of Bear Creek Trail System. Run up, barriers, sand, fun, fast. Course will not be marked prior to race but all trails used are near Pelican Point. Racers can preview course when official announces it's all clear. We're going to have some awesome Thanksgiving themed surprises so come on out and suffer!
All the proceeds of the race go to Colorado Flood Relief, so come out and support the race
Start/Finish/Parking will be at the Pelican Point Picnic Area.
Bear Creek Lake Park
15600 W Morrison Rd
Lakewood, CO