I have to admit even though I try to keep up with what's new in the music world, a lot of the "alternative" music coming out these days is pretty freaking boring and wimpy. It's pretty bad that when I do actually listen to the radio I listen to the knuckle dragger metal station. Even though it's fairly mindless crap, at least it does not put you to sleep.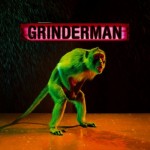 At least we still have old guys like Nick Cave to wake us up once in a while. If you have not heard his Grinderman project check the album out for a sleazy, dirty, and slightly chaotic mess of rock and roll.
Their next album imaginatively called Grinderman 2 is coming out September 14th on Anti-  Records. You can listen to the first single Heathen Child below. If you feel like taking a shower after listening I understand.
July 26th, 2010
Tagged as Music
No Comments